Just 35 Minutes South of Pittsburgh in Charleroi, PA
Enter one of three thrilling escape games in the heart of a former bank building. Your challenge is to solve puzzles, find clues, figure out how it all comes together and escape the room! Escape rooms are wholesome fun for all occasions.
If you're looking for some friendly competition, you and a group of friends can book two of our rooms to see who can escape first! Contact us for more details.
Corporate team-building events can be booked by calling or emailing us for special pricing and scheduling.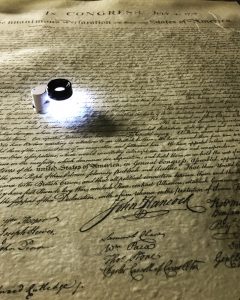 National Heist: Locking Down Liberty
Your team of thieves are making an attempt at sealing the Declaration of Independence, trick is, it is sealed behind a 9,000lb vault door!
60 minutes/4-8 players/$25 per player/multi room/wheelchair accessible/hard difficulty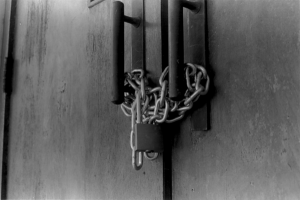 Hostage Crisis
Wrong place, wrong time. You were taken hostage by bank robbers and locked into the upstairs bank offices that are undergoing renovations. Can you find out where they are taking the loot, and escape to alert the authorities?  GOOD LUCK.
60 minutes/4-8 players/$25 per player/multi room/medium difficulty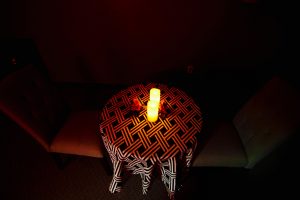 Table for Two
You and your date are late for your reservation. The Maitre D is upset and locks you in a private dining room! Can you escape before the restaurant closes?
30 minutes/2-3 players/$20 per player/single room/beginner difficulty
Reviews
Was an awesome experience, We definitely had tons of fun and looking and forward to the upcoming addition. Would absolutely do again!
We had so much fun!! I'll be sure to tell everyone about it!!
Had the best time ever! Thanks ! Can't wait for next challenge!
We had a blast playing the game! Very clever clues and many distractions but we did it! We cracked the safe in 50.1 minutes! It was an awesome way to celebrate a birthday. Can't wait to conquer the Hostage Room !!
This was the first anyone in our group had done one of these and it was awesome. We loved it. It was very well organized. The clues were very well thought out. The concept of breaking into the bank vault added more fun than simply breaking out of a room. I would definitely recommend this to any group or team. When the other part opens we will be booking it ASAP.
My family had a fantastic time. It was a very enjoyable, challenging experience. We will definitely be returning in the future. Thank you!
60 MINUTES STARTS NOW, CAN YOU ESCAPE?